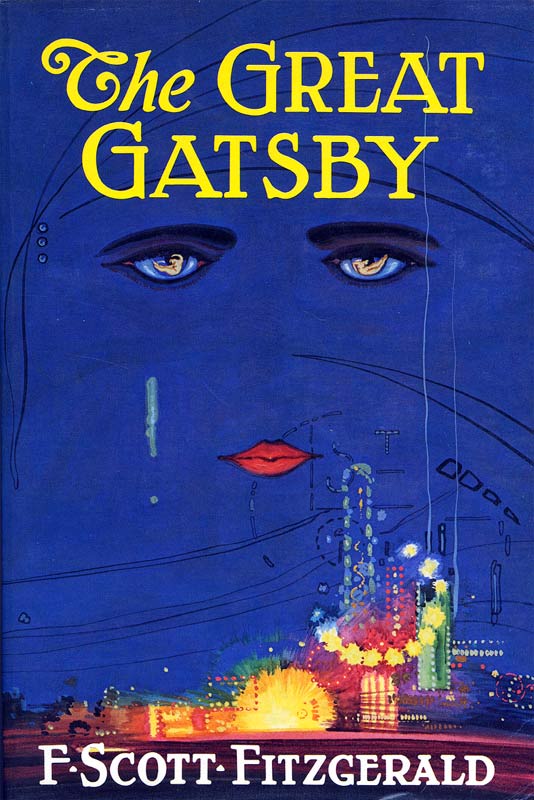 Rating:
★
★
★
Method of Reading:
Personally owed paperback novel, 180 pages
Dates of Reading:
May 6, 2012-May 10, 2012
Author:
F. Scott Fitzgerald
Publication Year:
1925
Recommended to:
Readers in their later teens into their 30s. And (I'm told) even later.
Quotes:
Movie:
There is one. And a new one with Cousin Leo and Toby Maguire came out recently... I've just seen it and it's been highly "Baz Luhrmann'd." I'm not quite sure it hit the nail on the head for me, but it gave me a lot of new angles from which to read the book.
Wikipedia Link:
http://en.wikipedia.org/wiki/The_Great_Gatsby
Link:
http://www.sparknotes.com/lit/gatsby
My View:
Ever since the 8th grade, I have harbored a serious vendetta against this book. Reading it again for a senior English class, however, I really liked it! It's funny and interesting and really lays a lot of common personality problems bare. I think you might have to experience intense frustration and social glass ceilings before you "get" it.
Always,
Your Bibliomaniac
Bibliographic info:
Fitzgerald, F. Scott. The Great Gatsby. New York, NY: Scribner, 1996. Print.